MOBILE PHONE SURVEILLANCE MOBILE PHONE SURVEILLANCE
CCTV Mobile Phone Surveillance – A remote surveillance app that turns your phone into a personal security system to monitor what matters most.
Keep a close eye on your home, kids, and pets with CCTV Mobile Phone Surveillance. With this mobile software, you can monitor from anywhere with just the power of your phone! Get the peace of mind that you deserve with Mobile Phone Surveillance.
---
Attention: What would you do if your children or pets were in danger? Would you be helpless because you could not see them? With CCTV Mobile Phone Surveillance, now you can always see what's going on in your home, and even have the power to protect them when they're in danger.
Interest: You're busy with work, children, and taking care of the house – who has time for anything else? With Mobile Phone Surveillance, there's no need to install any expensive equipment or set up teams. With just the power of your phone, you can remotely monitor anything that's important to you.
Desire: Don't get taken advantage of by competitors! Mobile Phone Surveillance is a one-time investment that gives you access to the power to protect your family and property. Start securing what matters most with Mobile Phone Surveillance today!
---
Action: Don't let another day go by without Mobile Phone Surveillance. Download this amazing app now and be on your way to total peace of mind.
Problem: It is difficult to trust your nanny, babysitter, or housekeeper. You have to constantly check up on them and fear that they are breaking your trust in your children or pets.
Agitate: You are never reassured by their words and so you can't rest easy knowing that they could be doing anything at any time. There is no sense of security when there is a stranger in the house.
Solve: The remote mobile surveillance app lets you watch over everything you care about, including your kids and pets, using a phone. You can keep tabs on anything that's going on in your home anywhere at any time without being there! Stop worrying and be reassured with Mobile Phone Surveillance!
---
IDMSS & GDMSS | MOBILE PHONE SURVEILLANCE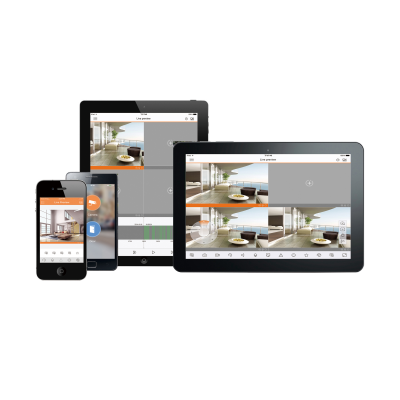 ---
DIGITAL MOBILE SURVEILLANCE SYSTEM
DMSS FOR IOS/ANDROID
1. Support real-time live/playback Supports remote monitor, playback, and configure the device.
2. Support H.265/H.264/MPEG-4/JPEG decoding.
3. Support alarm push with live/playback/image Alarm Push with three different types enabling you to acquire instant messages for what happened in your monitoring environment.
4. E-Map Self-add cameras onto the imported E-map to easily get your target video & realize easy device management.
5. Task Wheel to change Favorites Group A simple tap to add "Favorite Group"; A little Slide to get your "Favorite Group"