 CCTV Network video decoder is an inverted video server. It converts digital video and audio stream into analog signals, which can then be used by regular TV sets, analog monitors, and analog video switches.
Video decoders convert digital signals from IP cameras and encoders into analog signals, used for distinctive circumstances such as compatibility with an older monitor or converting signals from a distant CCTV encoder.
Decoding serves the opposite purpose, preparing and expanding video data so it can be displayed on a screen or monitor.
---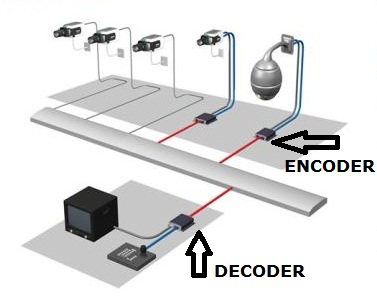 ---
Problem: Running a CCTV security system is tough and expensive. But with the help of a video decoder, it becomes easier for you to enjoy seamless surveillance video monitoring on your day-to-day operations.
Agitate: With the world becoming more digitalized every day, CCTV surveillance systems can be a strong investment for your business and organization. However, the installation is challenging if you lack knowledge or experience.
Solve: A CCTV network video decoder can convert digital-to-analog signals so you can view high-quality videos without having to worry about installation or compatibility issues. It can be installed easily by anyone – saving time and money on installation labor that could be put toward other important aspects of your business!