 Door frame metal detector, or DFMD, is the vital metal detector fitted at entrances to detect metal that may be hidden on the body of the person while passing through the door. It is also known as a walk-through metal detector. The device is used to detect metallic items worn by the individual, such as metal-based mobile phones and/or watches. The metal detector scans for hidden objects using a magnetic field. A beam of high-frequency electromagnetic radiation (13.56 MHz) is emitted by the DFMD into a cylindrical area around the person's body where the object is not allowed and it returns an electronic signal identifying whether there are any metallic objects in that area which may be dangerous to pass through without detection. Although not all metal detectors are infrared, they all use this form of scanning technology in order to detect metal objects.
---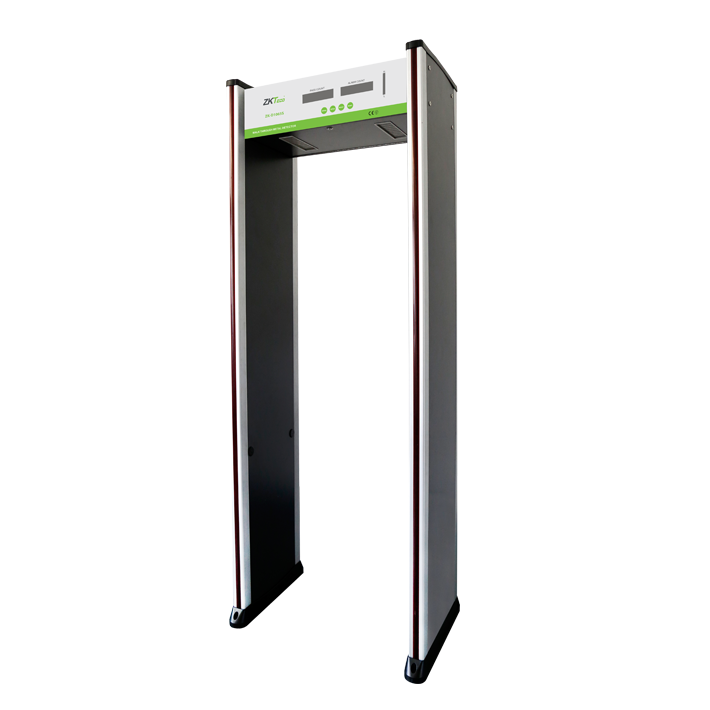 ---
Function
Six mutual over-lapping detecting zones, Simultaneous alarm from multi- zones;
Sensitivity adjustable: Each zone has 100 sensitivity level
Sound & LED alarm: Both Side LED indicator, easily show where the metal is.
Automatically count passengers and alarm times
Alarm strength indicator on control panel
Password protection, only the authorized person can operate.
Easy assembly: designed with only 2 pieces cables and 8 screws, simply-to-follow instruction.
Harmless to human body: is harmless with heart pacemaker, pregnant women, magnetic floppy, recording tapes, etc.
Using high-density fireproof material
Program Self-diagnostic when power on,no need initial or periodic calibration
Modularization design, easy for maintenance and replacement.